Mahle Cool Air Sponsor of the 2014 Venice Chalk Festival
The festival is also a global community-based event where pavement artists from around the world come together, once a year, to participate in the festivities. Hundreds of artists use the pavement as their canvas and pastel chalk as their medium to create breathtaking oversized traditional and 3D illusionistic paintings. The public is invited to participate in, attend, and interact with the artists as they go about their work.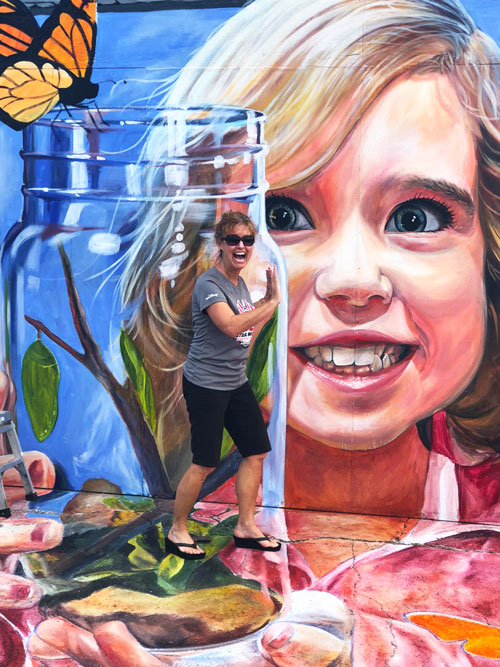 3d Shark painting at the 2014 Venice Chalk Festival The artwork appeals to the most sophisticated critic as much as it does to the novice. The festival resembles a museum-in-motion as artists of all ages and skill levels take to their hands and knees to recreate old masterpieces alongside original works of art. As part of this year's festival, a group of over 140 street artists, both internationally world-renowned and local will attempt the World's Largest 3D Pavement Painting – Guinness World Record Attempt. The current record is 16,700 feet held by Germany. That artist, as well as the previous world record holder from the Netherlands, are both working together in collaboration to break the new record. It is pictured above as an underwater scene of extinct and endangered species.
The Guinness Book 3D installation will take place at the Venice Municipal Airport Festival Grounds. It will open to the public on November 14th, when visitors will have the opportunity to enter the painting and have their photo taken as a part of the scene between November 14th and 17th.
Denny Mahle owner of Mahle Cool Air a full-service air conditioning repair company the offers sales, service and maintenance plans of residential and commercial air conditioning systems had this to say about sponsoring the event. "we could not be prouder to be apart of the Chalk Festival this year. Mahle Cool Air has been serving the Venice community for Air-conditioning sales and service for years and we have come to look forward to the many exceptional events in the Venice area. The chalk fest is one of the best, drawing people from around the world to our area and supporting the artists and organizers that bring attention to the Venice community something we feel strongly about."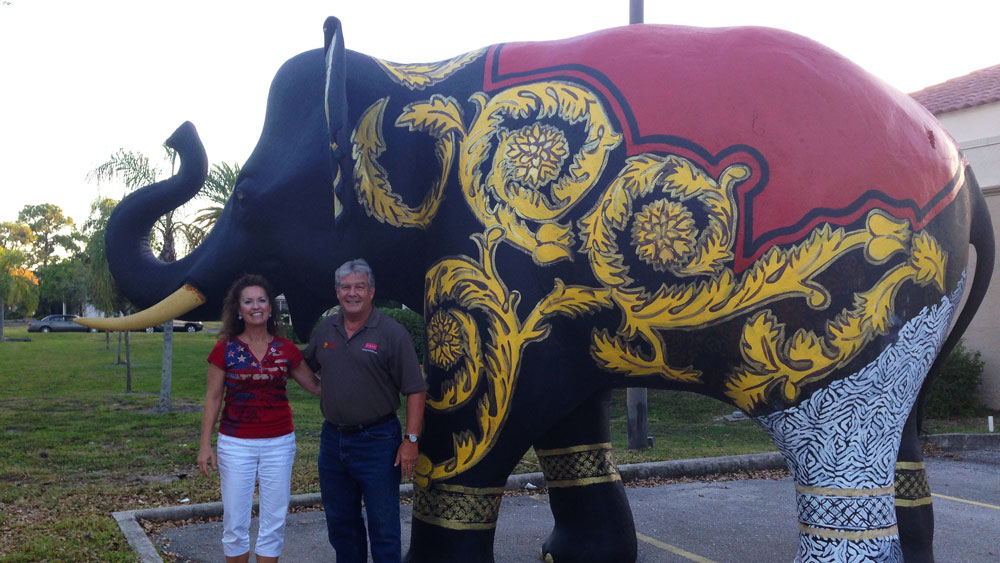 About Mahle Cool Air
Mahle Cool Air is an air conditioning and HVAC contractor located in Venice Florida. A family owned and operated company with NATE certified technicians that offer sales of new air conditioners and air quality units, repair service and maintenance on all brands of HVAC equipment for residential and commercial customers. Mahle Cool Air services southern central and Sarasota county including Venice, North Port, Englewood, and Sarasota. Call or text us today for more questions (941) 203-7955.