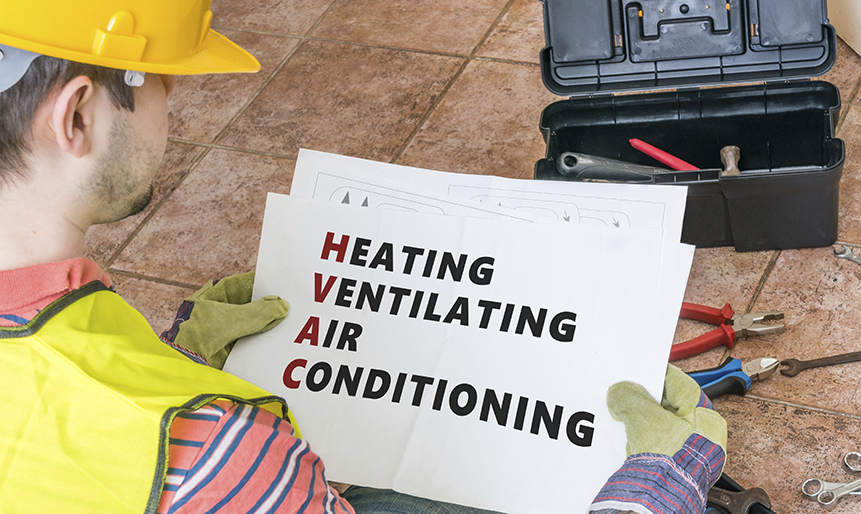 If you're upgrading your HVAC system or choosing one for a new construction, there are many great heating and cooling products. A mini-split heat pump is a viable option if your home doesn't have ductwork. Learn more about this type of system and how it can efficiently keep you comfortable throughout your home.
Understanding a Mini-Split Heat Pump System
This HVAC installation uses mini-split technology with a heat pump. It's ideal if you already have a ductless system or don't plan to install one. The mini-split is also a great choice when you add a room to your home but extending the ductwork isn't possible.
The system has two main components: an exterior compressor and condenser and an interior air handler in several rooms. It heats spaces by pulling air from outdoors, heating it and releasing it into the rooms. It also cools spaces by pulling warm air out of your house.
Pros of a Mini-Split HVAC System
Mini-split systems offer several advantages to other HVAC equipment, including cost. They're a more affordable option for homes that don't have existing ductwork. Because of their design, they're more energy efficient than central HVAC systems that lose about 30 percent of heated and cooled air in the ducts.
Mini-splits consume less energy too because they maintain zoned temperatures. You can adjust where you need more heating and cooling instead of changing the thermostat for the entire house.
The zoned temperatures also maximize comfort for each person in your home. For example, kids at play indoors might need to turn down the thermostat while you relax in another room that's set for your comfort. The whole family doesn't have to suffer just because one person likes cooler or warmer temperatures.
In addition, there's more flexibility when it comes to installing mini-split systems. They eliminate having to install ducts and only require a small, 3-inch hole in the wall where the handlers connect to the exterior unit. Installers can also hang them on walls, suspend them from the ceiling or mount them into drop ceilings. You can even get floor-standing models.
Cons of a Mini-Split HVAC System
Fortunately, there aren't many disadvantages to choosing a mini-split heat pump for your home. If you already have ductwork, then installing this system may cost more than replacing the central HVAC unit that you have. Although, you might be able to offset the cost with local incentives and rebates.
Installing this HVAC system isn't a do-it-yourself project either. It requires the skill of a trained installer because not placing the exterior and interior units correctly affects how the system functions overall. Having them in the wrong places may reduce the energy efficiency of the whole system. Each air handler also needs to be the correct size for each room to properly control temperature and humidity.
Furthermore, you might not like how the air handlers look inside your home. Vast improvements have been made throughout the years to improve the aesthetics, and many units look quite stylish. However, they're more noticeable than central HVAC vents.
Find Your HVAC System Today
If you need a new heating and cooling system in Venice, Florida, Mahle Inc. Cool Air & Heating offers a complete line of Bryant equipment. Our knowledgeable staff can educate you further about which type of system may work best for your home. Call or Text us today for more details (941) 203-7955.