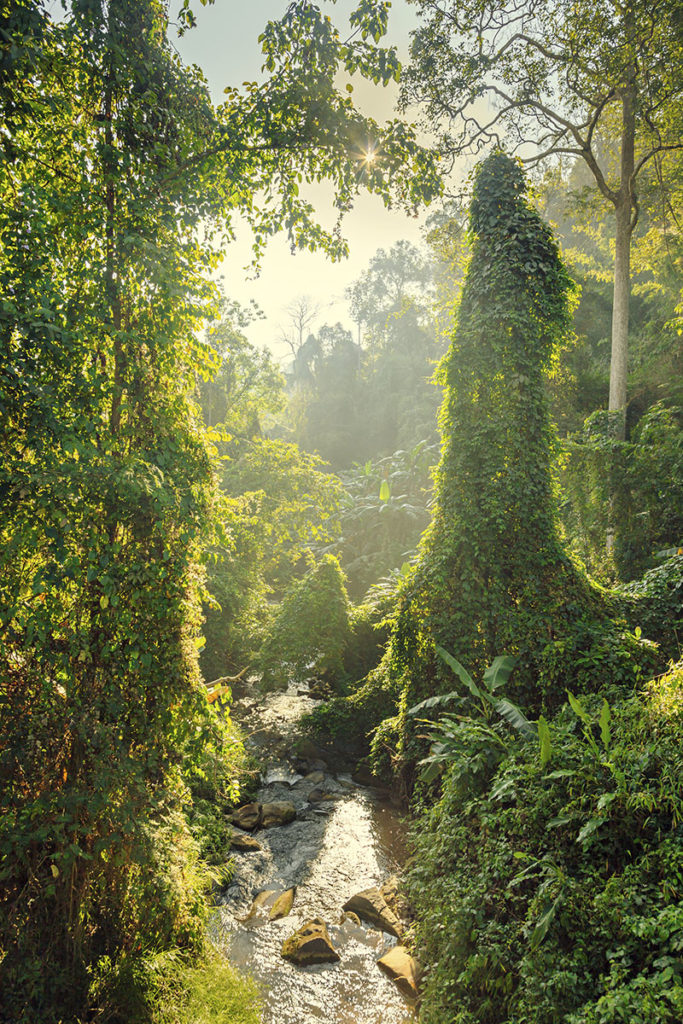 Homes and Indoor Humidity Concerns
Air conditioning systems handle more than you may think. They don't just manage temperatures inside. They also take care of indoor humidity levels, interestingly enough. If you want to understand the ins and outs of your air conditioning system, this information can help you significantly. Air conditioners have the ability to extract significant amounts of moisture from the air. That can sometimes have unpleasant consequences, too. This humidity removal can increase drain pipe pressure considerably. That, in turn, can force air conditioning systems to turn off on their own. If you own an air conditioning system that has been mysteriously turning off all by itself lately, inordinate humidity could be the big, bad and unsuspecting culprit.
Air conditioning units operate in relatively simple and straightforward styles. They cool living spaces by extracting moisture and heat that exists in the air. High humidity makes these systems have to exert themselves more. If your air conditioning system isn't in tiptop shape, it may have trouble with the increased demand. This is usually a big problem for air conditioning units that have inadequate cooling capacities. If your home environment always seems a little "off" and is never perfect and "just right," a problematic cooling unit could be to blame.
People should always be attentive to indications of immoderate humidity indoors. If the air in your home always feels oddly damp and wet, its humidity levels could be too high. People who live in particularly humid settings may even discover issues with their skin. If you skin always is sticky and sweaty to the touch when you're at home, you should pay closer attention.
It can also help to take at look at the windows that are in your residence. Windows can often be extremely telling. Do your windows always look oddly hazy and misty? If they do, high humidity could be the reason. Humidity, in short, is vaporized H20 that lingers in the air. It can accumulate and take on a conspicuously cloudy appearance.
It's also important to focus on any bizarre smells throughout your property. If you detect any stale and moldy odors, it's probably time to assess your humidity levels. Immoderate amounts of humidity can frequently trigger moistness in properties. This moistness can bring on smells that are less than inviting, fresh and clean.
If high humidity is a problem in your home, that's no reason to feel panic. You don't have to compromise, either. Cooling your residence properly doesn't mean that you have to live a lifetime of uncomfortable humidity. Professional dehumidifier installation can save the day. Dehumidifiers are devices that can do wonders for HVAC (Heating, Ventilation and Air Conditioning) systems and properties in general. They can remove moisture in the air successfully. They can do this before the moisture gets the opportunity to make its way out from ducts.
People who have air conditioner and humidity concerns can take it easy once and for all. The assistance of a reliable and efficient dehumidifer can be priceless. It's important to understand, however, that good timing is critical. If you want to feel great in your home, you should take care of all humidity concerns before the hot summer weather starts. People should usually aim for humidity levels that are less than 60 percent. This level of humidity can be optimal for relaxation. No one wants to sweat and feel hot and stuffy all day at home.
If you're on the lookout for first-rate professional dehumidifier installation service, you can reach out to our trusted local company without a second of delay. We're a full-service HVAC business that's located in bright and beautiful Venice, Florida. Our technicians are trained, motivated and knowledgeable air conditioner experts. They're HVAC experts in general. They can help you take care of a vast array of service requests. People who need dependable and comprehensive air conditioning repair in Venice can lean on our staff. People who need high-quality furnace installation, repair and maintenance work can do so, too. Some examples of the other top-notch services that are available through our firm are zoning system assistance, boiler replacement, boiler repair and mini-split system assistance. It's not an overemphasis to say that we can do everything for you.
Our company focuses on strong customer service. We also focus on exceptional customer satisfaction. If you're tired of tolerating unpleasant humidity in your home, we want to help you out. If you're fed up with your airless and stale home environment, we want to help you out, too. Home comfort is our top passion here. It's what drives us to do exemplary work on a daily basis. People who are in need of outstanding professional dehumidifier installation in Venice can get in contact with our company any time. People who need air conditioner service can, too. Contact us today to request a free quote.