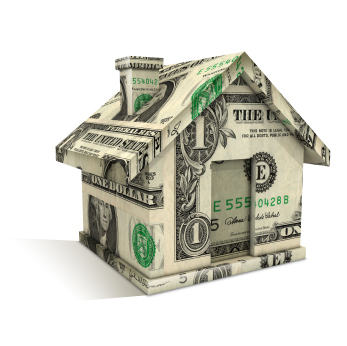 So many people want to know if duct cleaning is a waste of money. Commercial cleaning firms, health studies and scientific journals conclude that the heating, ventilating, and air-conditioning system in a home and building is probably a good idea. Duct cleaning usually involves a complete cleaning of the HVAC's air handler, coils, grilles, housings, fans and motors. Cleaning air handling units, heating and cooling coils, and air handling units can improve running efficiency.
Reports by the National Institutes of Health say there is not enough proof to determine if duct cleaning actually improves inner air quality (IAQ) or building occupant health. The following information may help you to decide if your home will benefit from HVAC duct cleaning.
Professional Duct Cleaning
Professional duct cleaners use brushes, vacuums and specially-designed blowers to clean the return, supply, and intact ducts throughout the home. Duct cleaning should be thorough, and should include a cleaning of the coils, air handler, housings, registers, motors, grilles and fans of the system. Although the jury is still out about whether duct cleaning improves air quality and helps people with respiratory allergies and illness, some states make HVAC duct cleaning a routine part of public buildings.
If duct cleaning isn't proven to be necessary, there are instances in which cleaning ducts and the HVAC system may be important.
Indoor Air Quality
There are many growing environmental concerns in our world and it is a relatively simple task to convince people that ducts in their home require cleaning. Most homeowners value safety and cleanliness at home and paying to have the HVAC unit cleaned represents is not a major expenditure.
HVAC Contamination
In contrast, Environmental Protection Agency (EPA) says that cleaning is only necessary if the HVAC unit and its ducts are deemed "contaminated." Since many homeowners may not know if mold is present in the HVAC system without an inspection, they may put off a decision about duct cleaning. Importantly, the State of Florida reports that mold is a serious problem. Mold requires only "a suitable place to grow, nutrients [e.g. dust] and moisture" to grow. Homeowners in Florida may believe that regular duct cleaning is an important preventive measure.
When to Clean Ducts and the HVAC System
While duct cleaning alone doesn't seem that necessary, there are cases where cleaning the HVAC unit and ductwork could be useful. Consider HVAC unit and duct cleaning:
— After a home modeling [especially important when high dust levels, asbestos abatement, and removal of lead paint occur]. Before performing such work, close off the ducts to prevent these dangerous elements from entering the home circulatory system.
— After removing animals, such as rodents, found nesting in the HVAC and ducts. Cleaning in the aftermath of extermination is an important sanitary step.
— When mold is present. Consider mold a serious problem.
— When someone in the home is ill or suffering from a mystery allergy or respiratory illness.
— When contaminates, such as pet hair, particulate debris, or odors are released through previously cleaned/vacuumed registers. The problem may rest within the duct system.
Disreputable Cleaning Firms
As with almost any business, disreputable firms–scammers–do exist. Homeowners should not give in to fear tactics used to get them to purchase duct cleaning services. To protect against scammer businesses, consider these details:
— Ask for at least three references and call them. Ask each reference if they are satisfied with the business service.
— Demand full-service cleaning of the heating and cooling unit. Cleaning the ducts is not enough.
— Discard "specials" that offer discount duct cleaning. This type of offer allows the scammer to get a foot in the door. The goal is to sell additional products or services. A thorough cleaning requires special equipment and more than a single worker. The cost of professional HVAC unit and duct cleaning is about $500.
— Obtain a firm estimate from any business offering cleaning of the heating, ventilating, and air-conditioning system. A reliable business will provide a preliminary inspection as well as a written estimate.
The Fine Print
Hire only National Air Duct Cleaners Association-certified (NADCA) businesses. Licensing and insurance protect the homeowner against defects in labor and workmanship. NADCA-certified businesses will follow guidelines established by the North American Insulation Manufacturers Association (NAIMA). This is crucial when insulated ducts are cleaned. The business should provide the homeowner with a visual inspection of their work to ensure your satisfaction. The visual inspection enables the homeowner to inspect each duct in person or via remote camera. The homeowner may withhold payment until the visual inspection is complete. Any use of steam is contraindicated because these treatments add moisture. Sprays or sealants should not be used and may infuse toxic chemicals into the system. At present, the EPA has not registered any chemicals for use in HVAC and duct cleaning.
Conclusion
Duct cleaning performed by a reputable professional cleaner may be helpful in many situations.