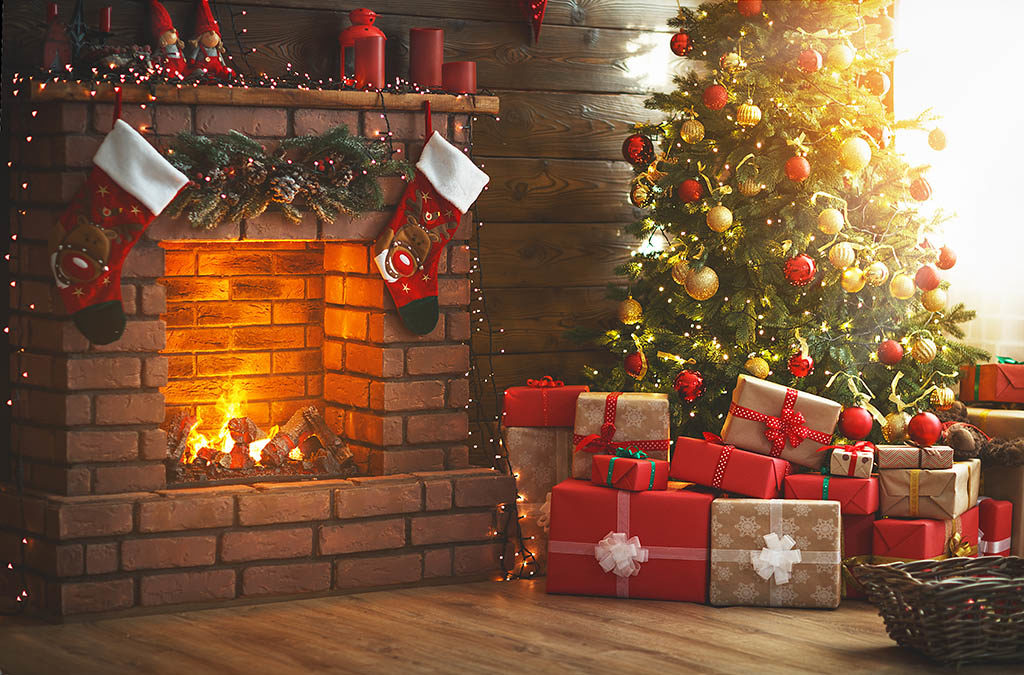 Your Fireplace Could be Increasing Your Energy Bill
If you are like many people who look forward to the months of winter, you likely use a fireplace to keep your home warm while the snow (okay, not in Venice, Florida) is falling outside. Sitting by the fire and drinking hot chocolate on a cold day is one of the simple pleasures in life, but homeowners often use fireplaces to save money on their heating bills, which makes sense from the surface. While correctly utilizing a fireplace can work wonders to reduce your energy consumption, making mistakes can increase your heating expenses more than you might think, and most people are not aware of the threat.
Close the Damper When You Don't Have a Fire
Knowing how your damper works is a good place from which to start when your goal is to avoid wasting energy. The damper in your fireplace allows you to increase or decrease the fire's intensity by making adjustments. It's a metal plate in your chimney that you control with a little valve, and you can open or close it without much trouble.
When you have a fire burning in your fireplace and want to enjoy the best results, keeping the damper open also enables the smoke to escape so that it won't leak back into your home. But when you don't have a fire, leaving your damper open is a waste of money, allowing the warm air from your home to flow outside.
Install Doors on Your Fireplace
Even if you use your damper to prevent warm air from getting outside, you will also want another layer of protection. You will need to have a door on your fireplace to create a seal that will prevent you from wasting energy. If your fireplace does not already have a door, getting one installed is a worthy investment that you don't want to overlook. The right door will go a long way when it comes to reducing your monthly expenses, saving you money over the long run.
The doors that you buy must fit if you want to get the most from your purchase. Reminding other people who live in your home to keep the doors shut is vital when you want to keep your spending under control, and you will know that you have done the right thing.
Seal Your Doors and Windows
Even though using a fireplace will heat your home and keep it warm, most of the heat is lost through the chimney. Depending on the type of fireplace you have, you might lose up to 90 percent of your heat, but you can try a few things to combat the problem.
Knowing how the air in your home flows and the role the fireplace plays will keep you on track. As the warm air escapes through the chimney, the air from the other parts of your home will rush in to replace it. Small cracks in your doors and windows will allow the cold air from outside to enter your home and lower the temperature, and you will want to prevent that from happening.
You can stop fireplace leaking air conditioning by sealing the cracks under your doors and windows with a weatherproof solution. You might not know if air is coming in from outside, but you can conduct a simple test. Place the back of your hand under each door and window in your home to get an answer. If you feel cold air hitting your hand, you have an issue that you need to address. Although it might not seem like much, this step can provide you with impressive results right away, and you will keep a little more money in your wallet each month.
Contacting an HVAC Expert
Although you can take several steps to reduce fireplace leaking air conditioning, you can't compete with the training and experience of a heating, ventilating, and air conditioning expert. You can hire an HVAC expert to search your home and fireplace for signs of energy loss that you can repair to increase your home's energy efficiency.
A talented expert will give you advice on how to get the most from your fireplace and HVAC system so that you won't need to worry about throwing money away. Your HVAC professional will ensure that your doors and windows are sealed and that you don't have issues with your vents. When you consider how much you can save by making a few corrections, you can see why enlisting an HVAC expert is an investment that you don't want to overlook. Call or Text us today for more details (941) 203-7955 and don't forget to check out our specials.